Distribution Business
DAESANG, a frontrunner in the advancement
of domestic foodservice distribution
BESTCO is a foodservice distribution brand founded to provide the freshest foods with
the best services as a great partner for foodservice distribution

BESTCO is a portmanteau word that combines 'Best' and 'Cooperation'; the brand symbolizes 'our client's success
is our success' under the slogan of 'Best Quality for Best Biz'.
BESTCO PB
The PB brand 'Best' guarantees that all food materials used in food service business including agricultural, local products,
processed food and household items are provided at reasonable prices with good quality
BESTCO has introduced a package design system to become a more special and competitive brand.
To communicate more professionally and effectively with our customers, we apply the color system to convey
the characteristics of the category effectively.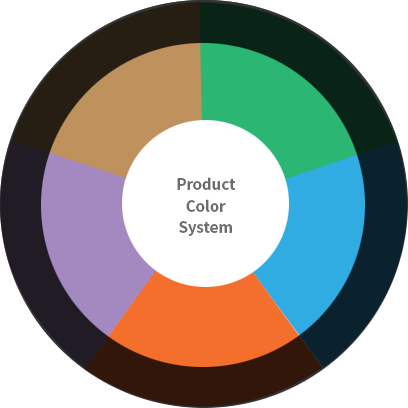 Grain
color : RGB(191,145 ,93)
Food facilities
color : RGB(164, 137, 192)
Processed Food
color : RGB(244, 111, 44)
Seafood
color : RGB(48, 172, 226)
Vegetable
color : RGB(43, 182, 115)
Products

Vegetable

Direct purchase from
producer
Contract farming
Development of PB
and PB products
Direct import of foreign
agricultural products
Price & supply stabilization
through reserve purchase

Seafood

Direct import and diversification
of production sites
Development of PB
and PB products
Price & supply stabilization through reserve purchase

Meat and poultry

Livestock traceability system
Distribution of meat products through pre-validation system
Direct import and diversification of production sites
Price & supply stabilization through reserve purchase

Processed products / Food facilities

Handles approximately 30,000 different items of 2,000 manufacturers, which have passed strict requirements
Around 200 different
PB products
Development of customized
and PB products

See the brochure
Food Safety
For food safety, strict hygiene guidelines are applied to all workplaces.
Hygiene inspection and regular sanitary inspections are conducted. We also conduct quality & hygiene inspection against
all our vendors to increase the safety of our products.
Critical hazard point of sales control system

We get information in hazardous materials from government inspection agencies including the Ministry of Food and Drug Safety, Ministry of Environment and Korean Agency for Technology and Standards in real time and apply them to our business sites immediately to prevent them from being sold automatically.

Hygiene consulting

To establish better food service culture, if requested, our professionals from Food Safety Team visit our client and perform hygiene inspection for improvements.

Safety verification

For the provision of safe products, we manage and supervise our vendors under strict standards. We also inspect imported items under the same criteria, keeping the highest food safety.