Major Business
Daesang puts love and sincerity to think of the health of family.
Food Business
Daesang strives to return customers' trust with even healthier products.
To ensure that customers receive safe products,
it uses an internationally certified standardization system to
conduct accurate and reliable preliminary analysis of
the components that make up various foods.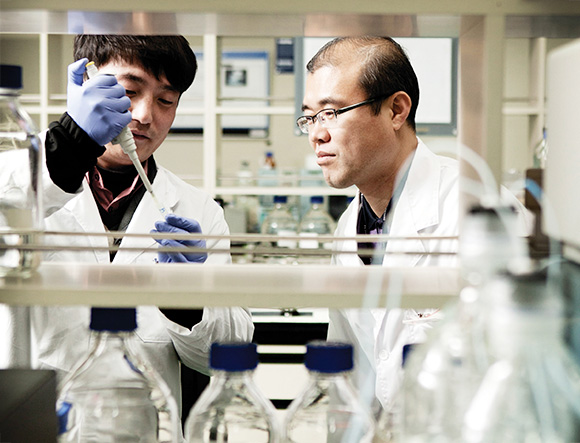 Systematic and efficient evaluation
The Food Safety Center was internationally certified by the Korea Laboratory Accreditation Scheme (KOLAS) in October 2005. It established and operates a food safety verification system that examines expiration dates, checks for potential hazards, etc.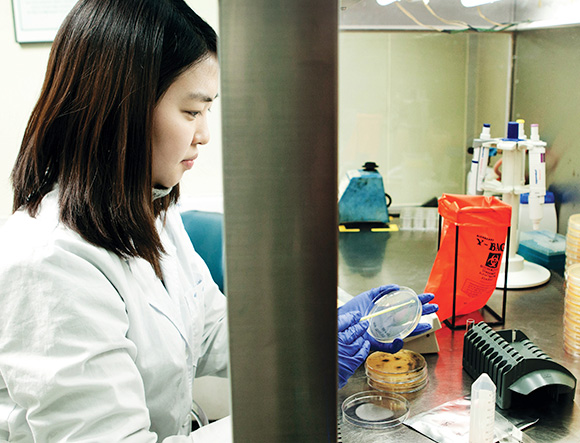 Strengthen global quality network
Such efforts allow the Center to continue its food safety efforts with systematic and efficient monitoring of manufacturing conditions at partner companies and distribution conditions at the sales sites. Professionalism and independence are particularly important to the Food Safety Center as it strengthens its global quality network. To that end, it set forth a vision of 'establishing a quality inspection system that lives up to global standards' and carried out analyses of the nutritional content of exported products.