Major Business
Daesang puts love and sincerity to think of the health of family.
Food Business
Daesang where leading new food culture!
Based on the domestic representative general food brand
'Chungjungone' adapted since 1996, Daesang produces
and sells traditional bean pastes such as 'Soonchang',
'Hatsal Dameun', etc., seasonings of 'MIWON', 'Gamchimi',
'Matsunsaeng', etc., agro-fishery food like vinegar
and fish sauce, fresh food including Kimchi and tofu,
western food, deli, frozen food and more.
Moreover, Daesang processes the business to grow as
the Korea's best 'general fresh food company',
and put continuous efforts for the globalization of
Korean food based on the customer satisfaction management.
FOOD RESEARCH
As a leader pioneering a new food culture,
Daesang uses independently developed
food processing technology to create flavors
that appeal in Korea and beyond.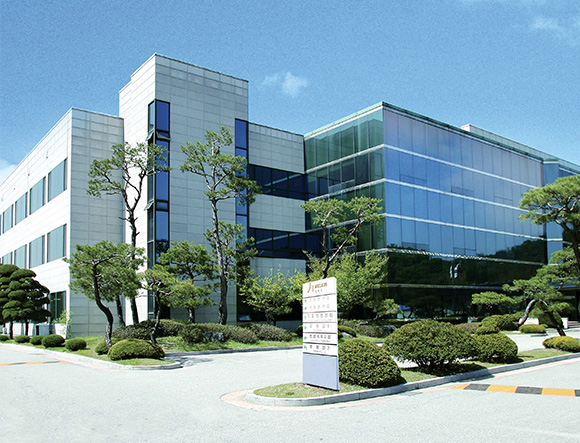 Develop fresh and healthy products
Food research uses cutting-edge technology to focus on product development for the Chungjungone and Jongga brands geared toward Korean and overseas markets.
Areas of research include applications for starter cultures in traditional jang (paste sauces), new non-thermal processing techniques, new processing methods for nuts and fruits, and ways to standardize fermentation. By developing fresh and healthy products made out of high quality ingredients, Daesang has won recognition from consumers for many of its products, like seasonings, traditional jang (paste sauces), processed meat, drinking vinegar, sauce, convenience food, and fresh food.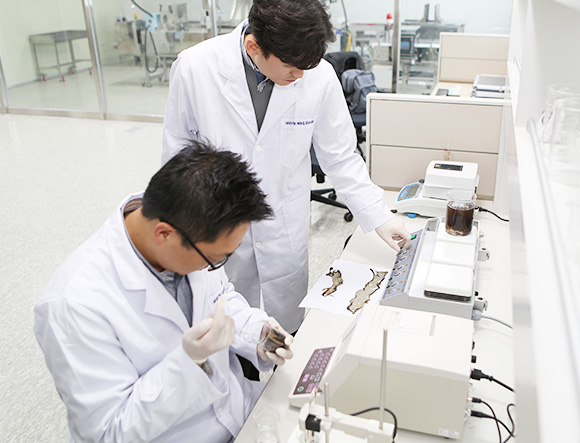 Strengthening global competiveness through globalization
Daesang foods are safe for the whole family because starting with the developmental stage and up to the manufacturing of the final product, Daesang runs systematic sensory analysis and safety procedures to maintain peak taste and quality. Meanwhile, the Chef ONE brand achieves customer satisfaction among business establishments through premium, customized products, and is also helping to strengthen Daesang's global competiveness by making traditional Korean foods like kimchi and jang (paste sauces) popular on a worldwide level.