Major Business
Daesang puts love and sincerity to think of the health of family.
Ingredient Business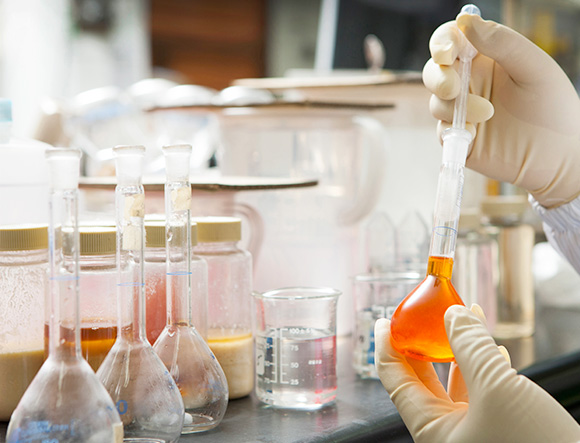 Starch and sweetener ingredient research segment
Based on the biotechnology and polymer chemistry technologies, Daesang puts the best efforts on development of high-value added functional starch and sweetener ingredients for food and industry.
The starch and sweetener ingredient research segment focuses on the development of health-oriented functional food ingredient such as resistant starch, water-soluble dietary fiber, allulose and others along with starch for various foods which gives appropriate properties for processed food that has natural ingredients of corns, tapioca and more. Moreover, active research activities are under process for various product development and solution provision in paper, cardboard, cosmetics, adhesives, construction and other areas where are industrial usages of starch.Recently, Daesang wides its research area to the technology development to extract functional special sweetener from Biomass, the non-eatable resource.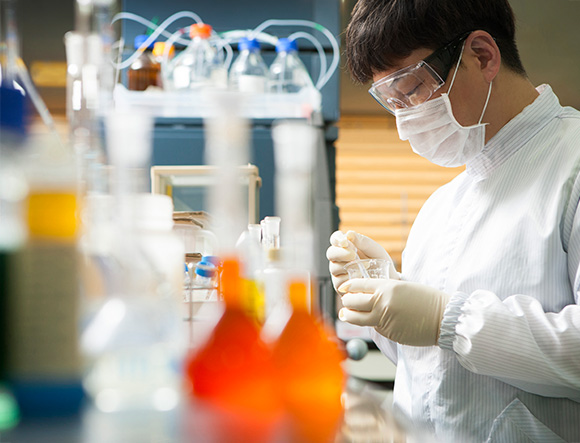 BIO ingredient research
By applying the latest bioengineering technology to the development of microbes for industrial use, Daesang has achieved groundbreaking results in the production of amino and nucleic acids as well as microalgae. Based on this progress, Daesang is focused on the development of promising, high value added ingredients.
By developing strains for industrial use and obtaining world-class fermentation and purification technology, bio ingredients research has dramatically improved productivity when it comes to nucleic acids and amino acids like glutamic acid, lysine, phenylalanine, arginine, glutamine, histidine, etc. Continued research on functional amino acids has also allowed Daesang to expand its range of products and solidify its lead as an amino acid-specialized company. Furthermore, it commercialized chlorella, plant-derived DHA, and other ingredients for the first time in Korea using independently developed microalgae culturing technology. Recently, Daesang is stepping up efforts to develop functional ingredients from microalgae.